Welcome to Serre Chevalier Villeneuve !!

It's time to experience Serre Chevalier
Villeneuve !

The Ecole du Ski Français (ESF) of Serre Chevalier Villeneuve welcome you to the beautiful Southern Alps and the Grande Galaxie region. With over 200 ESF ski instructors we are here to ensure you discover or rediscover activities such as skiing, snowboarding, Cross Country Skiing,Telemark or Snowscoot . Whatever your level, language, or ability let us help you this winter.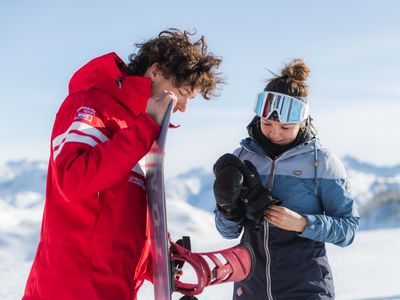 Everyone can join ESF Villeneuve !
LEARN AND GAIN FROM THEIR PROFESSIONALISM AND KNOWLEDGE .
Whether you are an expert or beginner, ESF Serre Chevalier Villeneuve has everything you need to make your winter holiday a rewarding experience! EXPERIENCE the FREEDOM.

FREEDOM it is also possible for ''non skier" with our snowshoeing outing or nordic skiing lessons.