At the heart of the ski with the ESF Chantemerle

Skiing with fun with the instructors of the ESF Chantemerle

A dedicate team of professional instructors will welcome you at the ESF Chantemerle. Share knowledge of the mountains, enhance and progress your style safely and not to forget, ensure you have fun !
Not only Serre-chevalier Valley will surprise you with its unforgettable settings, but also you will progress with our instructors and discorver the pleasure of the off-pist in our ski resort.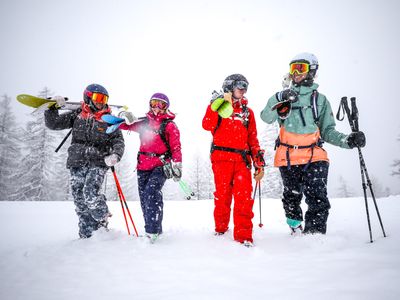 Everyone can join the ESF Chantemerle
Whatever your level may be in skiing or snowboarding, at the ESF Chantemerle we've got the tailor-made tuition for you.
Club Piou Piou for the youngest, group ski lessons for the children and adults , group snowboard lessons for your teens, ESF Chantemerle offer you a wide range of activities to technically progress while having fun with your instructor in Chantemerle!
What about discovering our other glides and courses such as the Competition course, the Off-pist skiing, Heliskiing, Snowshoeing and also Nordic Skiing? Come and let's have fun together!